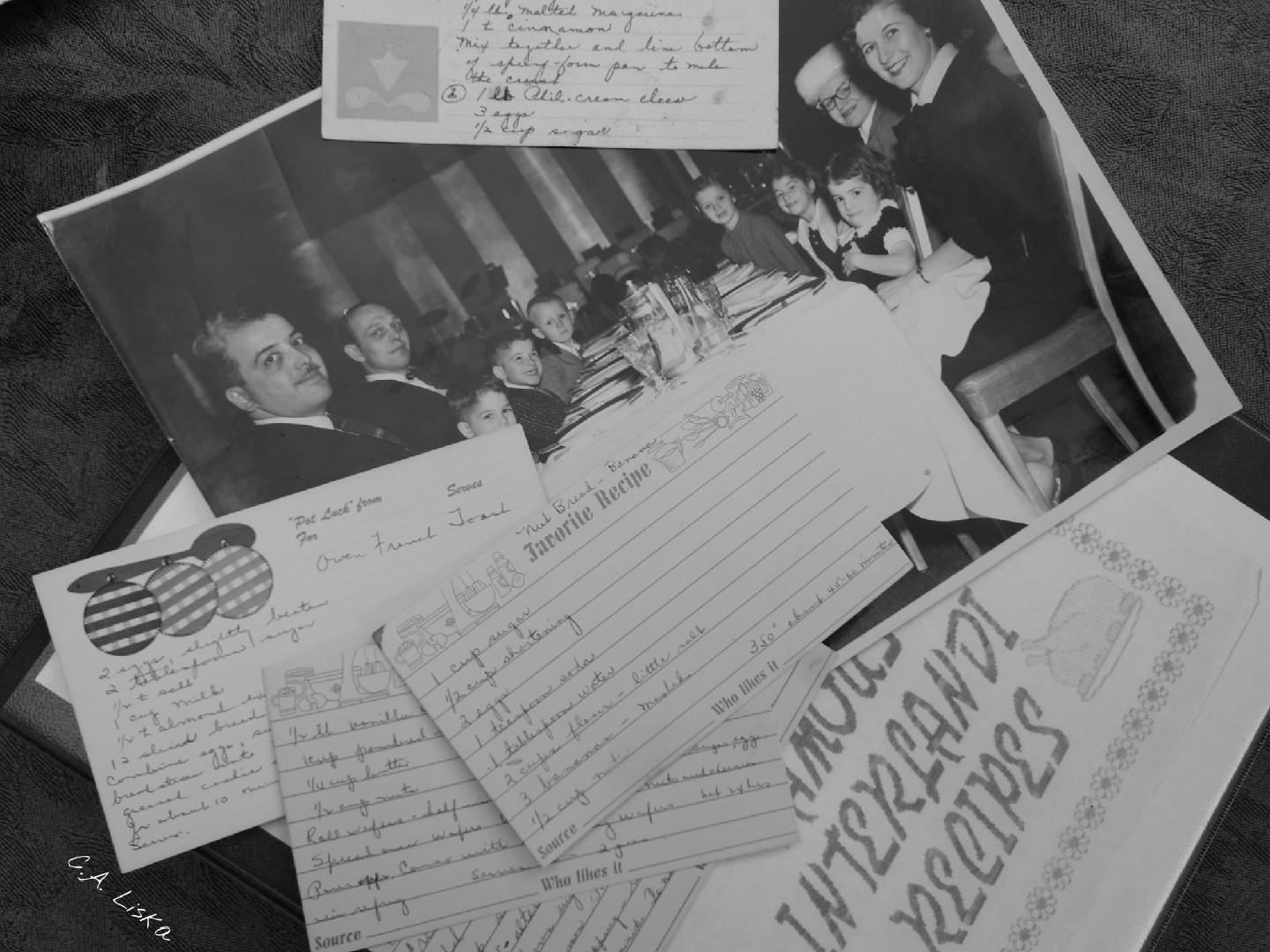 Turkey Tetrazzini
This dish has long been a family favorite and what we always have enjoyed on the days after Thanksgiving and Christmas. It has a widely disputed origin, but I like the the version that credits Auguste Escoffier, the great French master chef, with creating the dish for the pasta-loving opera diva, Luisa Tetrazzini.
1/2 roasted turkey breast (about 4 cups), cut into bite-size pieces
8 oz. crimini mushrooms
2 large onions, thinly sliced
8 oz. spaghetti, cooked al dente
1/2 cup grated Parmesan cheese
2 Tbs. cream sherry
8 Tbs. butter, divided
1/3 cup flour
1-1/2 cups whole milk, at room temperature
Heat oven to 400°. Butter a 9×13 casserole.
Heat 4 Tbs. butter in a skillet and sauté the onions until soft. Add mushrooms and continue to cook for about 10 minutes. Add sherry.
In another large skillet, melt 4 Tbs. butter over medium-high heat; add 1/3 cup of flour and whisk, making a roux. Slowly add 1-1/2 cups of whole milk, whisking to make a creamy béchamel.
Add turkey, onions, mushrooms, cheese and spaghetti to the béchamel, mixing gently.
Pour into casserole, sprinkle lightly with paprika and bake, covered, for 25-30 minutes. Uncover and bake another 5 minutes. Let rest for at least 10 minutes before serving.
Photo montage by Courtney A. Liska