It's difficult to determine whether Mike Flynn, the former national security adviser to the Trump administration (albeit for only 22 days), has either 1) failed to understand the meaning of the Constitution or, 2) thinks the document, which he has sworn to uphold on numerous occasions, should be ignored while pursuing his goal of creating a single religion under a single god.
Listen carefully and you can hear the screws loosening inside his head, the marbles swarming about his feet.
In his effort to escalate the war between good and evil, Flynn, who was subpoenaed last week by the House select committee investigating the January 6 Capitol insurgence, made the comment last weekend during a speech to a conservative Christian audience on his ReAwaken America tour in Texas.
"If we are going to have one nation under God, which we must, we have to have one religion," he said. "One nation under God and one religion under God, right? All of us, working together."
Flynn's desire to impose his own presumably Christian version of sharia law on the United States is disturbing on so many levels. It seems to appeal to evangelicals who see the pulpit as the place from which non-Christian ends can be sought through Christian politics.
Or something like that. Who really knows?
Much of what Flynn says, besides being unnecessarily incendiary, is pretty vague. (He's accustomed to controversy because he has made it a habit of saying really stupid things.) It can be assumed that his desires are based—however loosely—in Christianity, although there is some wiggle room on that front.
I'm unaware of any religion that doesn't have at its base the urging of being a good neighbor, although Flynn might argue the point.
If Flynn's commentary is to be political, he should note that Christians and Jews get along far better than Republicans and Democrats.
I'm concerned about what religion he might have in mind to become America's meeting place. And who or what did he have in mind by invoking God? Is it his God, or somebody else's, that we'll be under? I'm pretty sure mine's not in the running. Nor are the estimated 8,000 to 12,000 who have been worshiped in recorded history.
Flynn, who has an expunged juvenile criminal record and was raised a Roman Catholic, used the 2020 Fourth of July celebration to pledge his oath to the pro-Trump QAnon conspiracy theory(s). And as Trump sought to overturn the results of the 2020 presidential election, Flynn suggested the president should suspend the Constitution, silence the press, and hold a new election under military authority.
I can hardly wait for his first sermon. In recognition of "prosperity theology," he'll be paid $45,000 and there will be Russian subtitles.
If we're going to have a national religion, its formation should honor and respect all of those religions to which American have been free to belong for lo these many years. We need to keep the good stuff and toss out the bad. For instance, communion will be retained but the wafers will be replaced with artisanal crackers with olive oil and rosemary and the wine will actually be wine, perhaps a Pinot Noir with a little age on it. There will be another communion line featuring Cheetos and Coors beer. Confession is out because too many people have to pretend that they've sinned just to pass muster with the priest, which seems a tad sinful in itself.
But first, we need a name. I'm suggesting our national church be called The First American Church of the Perpetual La-di-la…
We'll need to replace the Bible with "The Big Book of Huh?"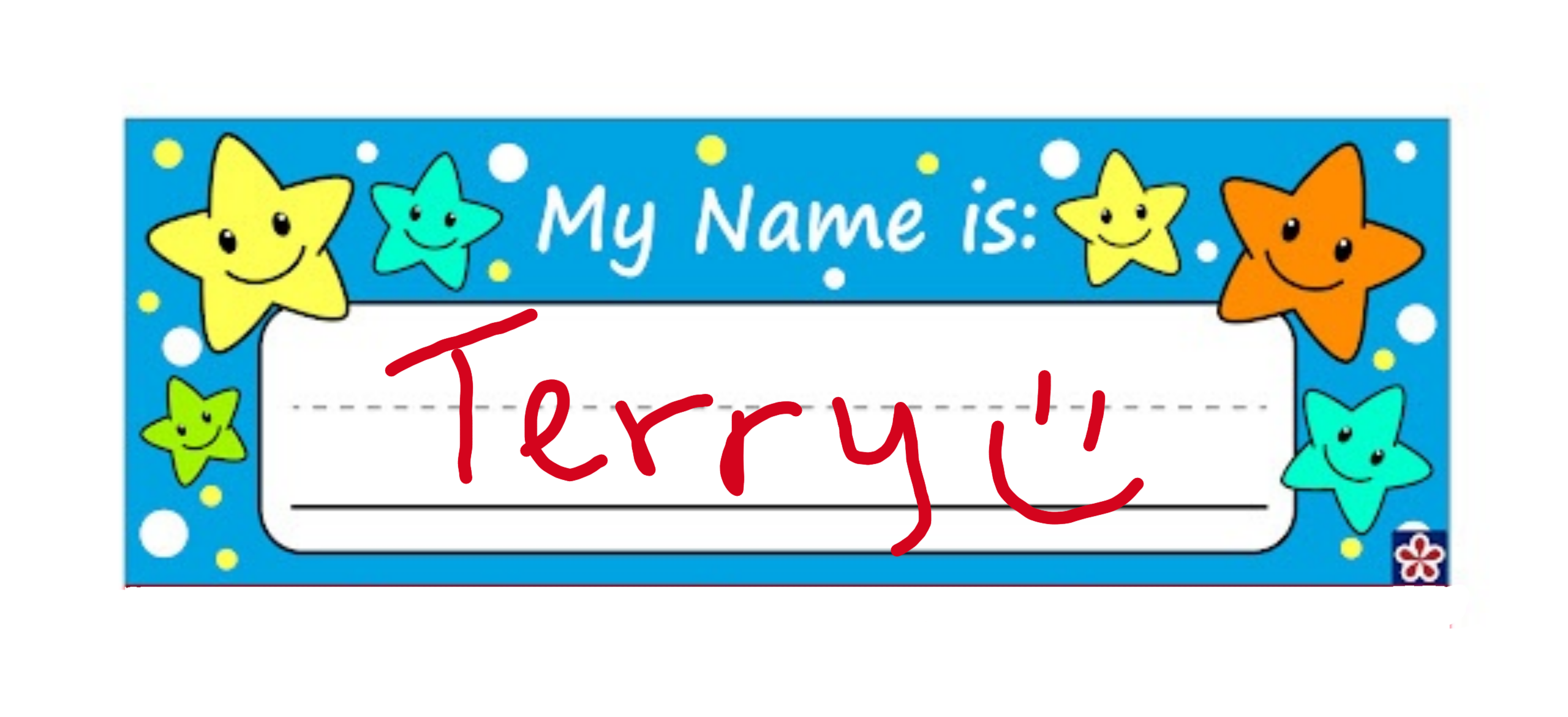 As for the name of our national deity, I'll suggest Terry because it is not gender specific and can be spelled in different ways. Terry lives in the clouds and is invisible, which begs the question that if we're created in Terry's image how is it we can see each other. We will be asked to fear Terry, which is made difficult by Terry's gleeful singing of "If They Could See Me Now," and to conduct ourselves by adhering to a performance-based system of earning Terry's love and approval, which is highly unlikely because we accept the fact that people are inherently bad. We will also be taught to honor conformity and disparage individuality. We can, however, eat shellfish and bacon.
Punishment for those who question the wisdom of Terry will be swift, severe, and inane, usually involving watching Jim Carrey movies.
Existing churches and cathedrals will be replaced with large buildings constructed of corrugated steel. They will feature giant-screen televisions, ATMs, and mosh pits.
Hymnals will be replaced with collections of Broadway show tunes. There will be jazz bands and dancing will be encouraged. Each congregant will be required to bring a tambourine. Failure to do so will be met with having to spend an hour listening to a third-grade class playing Tonnettes.
The American church symbol will be the Nike Swoosh or Swish or whatever the hell it's called. It's uplifting and helps to deify athletes.
Jesus and his gang of disciples are out. That cult of do-gooders with socialistic tendencies will not be tolerated within the new American religion, which also bans acts of charity or benevolence.
It seems like Pope Mike might be onto something. Or not.
Photo illustrations by Courtney A. Liska
Artisanal Communion Crackers
Easy and wonderfully delicious. Best enjoyed if kneeling.
1 3/4 cup all-purpose white flour
2/3 cup water
1/4 cup extra-virgin olive oil
1/4 tsp. kosher salt
1 tablespoon chopped fresh rosemary

Heat oven to 425 degrees. Prepare baking sheet by lining with parchment or paper.

Combine all ingredients in a stand mixer with dough hook (or in large bowl and mix with hands). Knead until dough is very smooth. About 5 minutes.

Form into a ball and cover with a towel. Let rest 20 minutes.

Roll into a log and cut into 8 even pieces. Cut each piece in half for a total of 16 pieces.

On a floured board roll each piece out until very thin. Remove to baking sheet. Sprinkle with additional salt if desired.

Bake for 10-12 minutes or until edges are just brown.