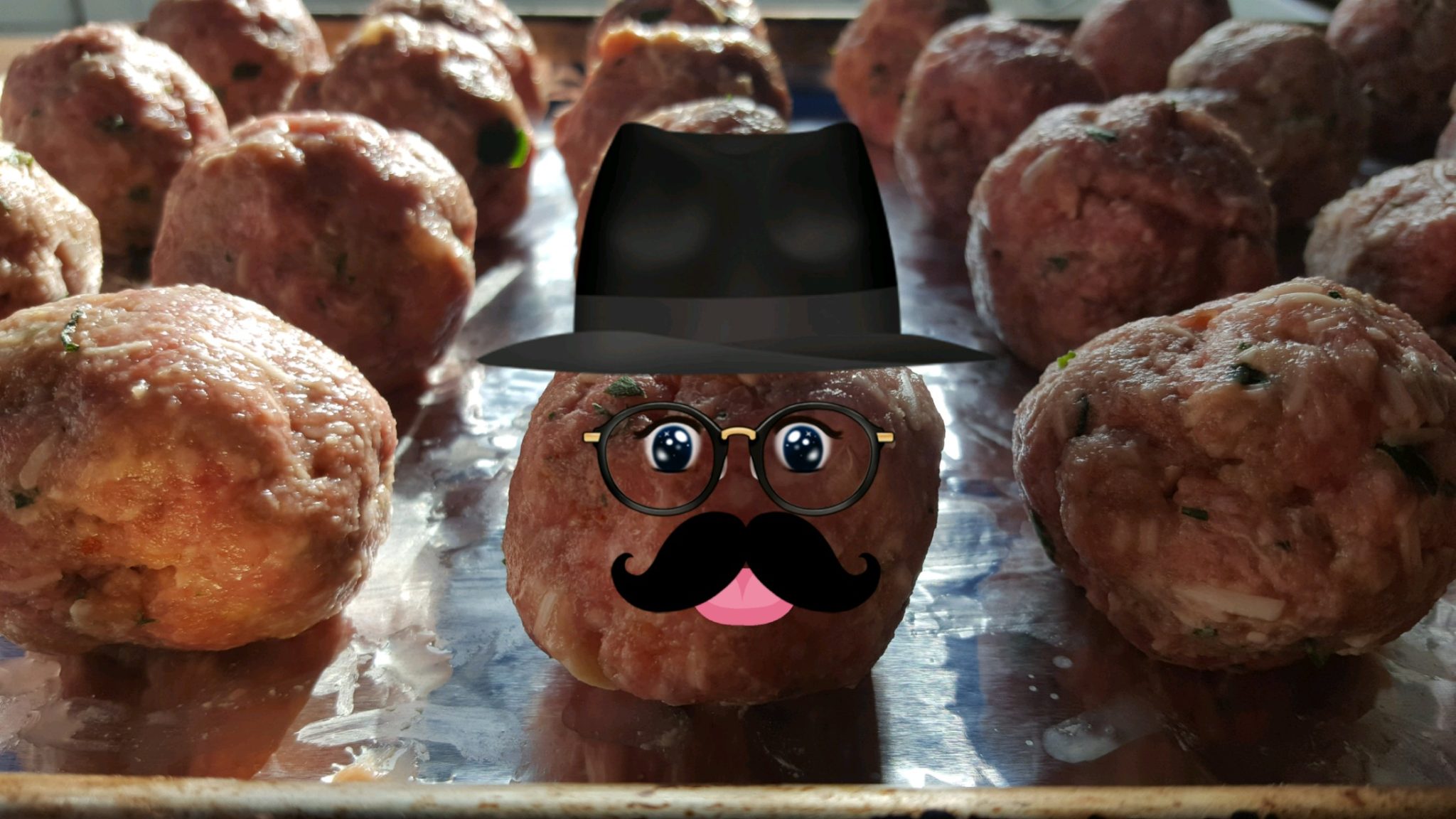 Meatballs alla Jimmy
I prefer to grind my own meat and whenever possible, I use a mix of 70% chuck and 30% short rib, ground twice through a medium blade. That represents half of the meat mixture. The other half is equal parts of pork and veal, coarsely ground as well.
2# ground beef
1# ground pork
1# ground veal
½ cup flat-leaf parsley
½ cup diced onion
6 cloves garlic, finely minced
¾ cup plain bread crumbs
1½ cups grated parmesan cheese
4-6 eggs
1 cup ice-cold water
Salt & black pepper
A few gratings of fresh nutmeg
1-2 tsp. red pepper flakes
Season the onions and garlic with salt and black pepper and fry in olive oil until soft, but not browned. Let cool. Combine with other ingredients, adding the eggs as needed. Cover and refrigerate overnight to allow the flavors to develop. Form into 2-1/2 ounce spheres (about golf ball size). Bake on a sheet pan for about 20 minutes at 475º.
Tomato Sauce
Heat three tablespoons of extra-virgin olive oil in a small saucepan over medium heat. And 4-6 cloves of finely minced fresh garlic and a teaspoon of red pepper flakes. When the garlic has softened, crush the contents of one 28-ounce can of San Marzano tomatoes by hand into the garlic and oil. Season with salt and pepper. Let simmer for 20-30 minutes. Just before serving, tear a small bunch of fresh basil leaves and stir into the sauce.
Broccoli Strascinati
¼ c. extra-virgin olive oil
1# broccoli florets or rapini, zucchini
½ medium-sized onion, sliced
3 cloves garlic, smashed
½ tsp. red pepper flakes
Salt
Heat oil over medium-high heat. Add garlic until just before turning brown. Remove. Add onion and broccoli; cook, until lightly browned, 6-8 minutes. Add 2 Tbs. water. Cook 2-3 minutes. Add red pepper; cook another 2 minutes. Season with salt.
Photography, inspiration and Italian Groucho mask by Courtney A. Liska