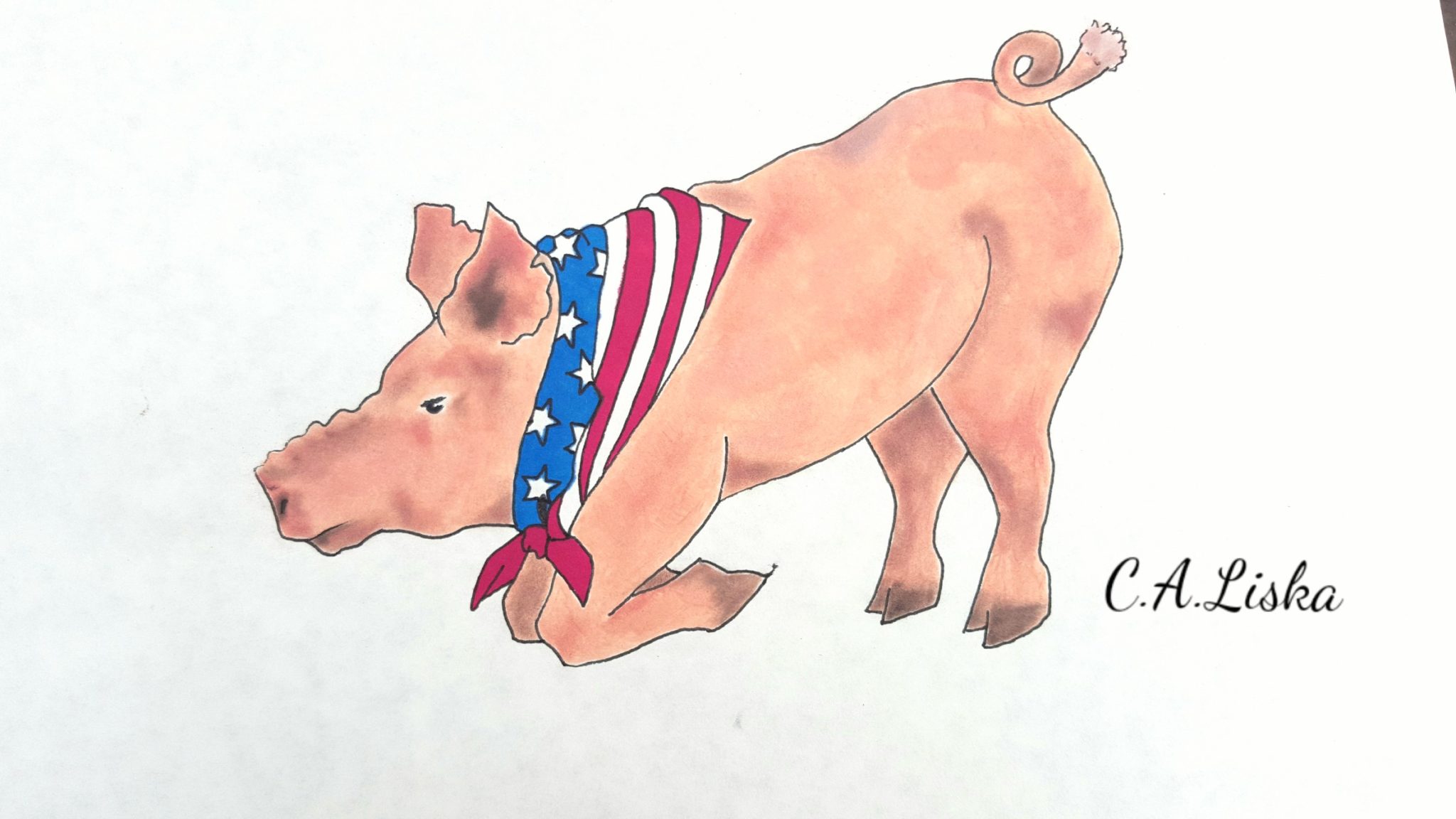 Tuscan Ribs
We spent a week in a villa above Florence, Italy, many years ago. On a Sunday morning I awoke to incredible aromas drifting from the courtyard where tables for a hundred or so had been set. A cook had a 30-foot long wood-burning grill loaded with dozens of chickens and rack after rack of baby-back pork ribs in preparation for a first communion celebration.
When I asked in my broken Italian about the ribs, he answered in his broken English that you "season them and burn them." Maybe that's what he said. I'm not sure.
Anyway, this is how I like to cook baby-back pork ribs. I serve them with soft polenta.
3 Tbs. fresh sage, minced
2 Tbs. fresh rosemary, minced
2-3 cloves fresh garlic, minced
1-1/2 Tbs. coarse salt
1 Tbs. black pepper
1 Tbs. red pepper
3 racks of baby-back ribs
Extra-virgin olive oil
3-4 cloves fresh garlic, sliced
2 tsp. red pepper
3, 15 oz. cans of diced tomatoes
1-1/2 Tbs. Worcestershire
1-1/2 Tbs. Tabasco
1 cup white wine
1 cup water
Combine seasonings and rub the mixture on the ribs. Refrigerate for 24 hours.
Preheat oven to 475º. Place seasoned racks in a shallow roasting pan and roast, uncovered, for 30 minutes (until slightly browned). Turn ribs and cook another 30 minutes.
In the meantime, heat oil in a large sauce pan over medium heat, add garlic and red pepper. Add tomatoes, Worcestershire and Tabasco. Simmer for 30 minutes.
Add wine and water to the sauce and pour over the ribs. Cover and cook for 30 minutes. Remove cover and cook for another 15-20 minutes.
Illustration by Courtney A. Liska